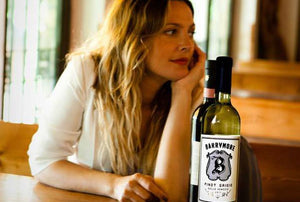 Here Are the Top 10 Celebrities Wineries, According to Vivino
From Jon Bon Jovi's rosé to Ryan Reynolds' Aviation Gin, the pull of a star-branded drink may be strong, however how do they stack up among drink lovers? We now have some answers, at least when it comes to famous wine lines.
Although Ribevi exclusively sells Italian wines we're intrigued by how well can a wine lover with the right resources fare in the extremely complex and delicate field of wine making. The results are impressive.
Vivino, the web-based wine community, database and mobile app that lets users purchase, rate and evaluation, has shared a list of the top ten celebrity-backed wineries. Based on thousands of ratings from Vivino's 30 million users, this collection of A-listers features the likes of Yao Ming, Drew Barrymore, Sting, and Dwyane Wade. The primary spot goes to Jay-Z, whose Armand de Brignac $300 flagship Champagne Ace of Spades Gold Brut was the star of considered one of this year's most exclusive pre-Grammy's brunches.
The rapper is immediately followed by Drew Bledsoe, a former Patriots, Cowboys and Bills quarterback who opened his Doubleback winery in his hometown back in 2007. Maynard James Keenan, rock vocalist for bands like Tool and A Perfect Circle, and former Chinese basketball player Yao Ming are somewhat tied for third and fourth place. Maynard's Caduceus Cellars, nonetheless, scored around 1,000 more user ratings with its 4.1 average than Ming's Yao Family Wines.
And just because you're not together doesn't imply you can't make wine. Or so Vivino's customers seemingly say about Brad Pitt and Angelina Jolie's Chateau Miraval, which nabbed the number 5 spot. Actor Sam Neill's constantly expanding New Zealand-based vineyard Two Paddocks, (soft) rocker Dave Matthews' Dreaming Tree Wines and actress Drew Barrymore's California self-titled vineyard help fill in the final half of the ranking
Whereas Jay-Z tops the list, Matthews as well as Pitt and Jolie's joint effort have the highest number of ratings, with the musician's 42,000 votes more than double that of the Mr. and Mrs. Smith stars. In the meantime, 60 % of the brands are U.S.-based with California being the most common location. France, on the other hand, is the most popular worldwide home for the celebrity wineries on the list.
You'll be able to view the full list of Vivino's top movie star branded wineries below:
10. Drew Barrymore: Barrymore - 3.6 with 484 ratings
9.  Sting: Tenuta Il Palagio - 3.8 with 4,115 ratings
8. Dave Matthews: Dreaming Tree Wines - 3.8 with 42,268 ratings
7. Dwyane Wade: Wade Cellars - 3.9 with 107 ratings
6. Sam Neill: Two Paddocks - 3.9 with 1,438 ratings
5. Brad Pitt & Angelina Jolie: Chateau Miraval - 3.9 with 19,155 ratings
4. Yao Ming: Yao Family Wines - 4.1 with 1,004 ratings
3. Maynard James Keenan: Caduceus Cellars - 4.1 with 2,596 Ratings
2. Drew Bledsoe: Doubleback - 4.4 with 1,184 Ratings
1. Jay-Z: Armand de Brignac - 4.4 with 2,175 Ratings
---