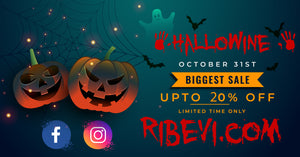 8 Classic Horror Movies + Wine Pairings
As you (and I) are too old for candy anyway.
So rather than eating sweets, sip along with these 13 classic flicks and get your heart beating this Halloween. Submitted for your approval: Scary good horror movies paired with the right wines in-between all your candy dispensing.
The Silence of the Lambs -- Chianti
Perfect if you are having friends for dinner,  we mean, over for dinner. (What'd we say?) Pairs better with pizza than liver and fava beans, in our humble opinion.
SANGIOVESE Soc. Agricola PODERE ERICA
---
Shaun of the Dead -- Brunello Di Montalcino
Like Shaun, perhaps you're trying to be refined. Don't get us wrong, a lager with your best friends is really hard to beat. Perhaps all you need is a nudge in the right direction...
BRUNELLO DI MONTALCINO PODERE LA VIGNA
From $45
---
It (original and remake) -- Lambrusco
Thoughwe know that some of you won't like it, ever.
LAMBRUSCO 1813 CANTINE CECI
---
Twin Peaks: Fire Walk With Me -- Syrah
This kind of engaging and bizarre show deserves a wine up to the task of following the last seven days of Laura Palmer's life. What will we find out? Will it taste like coffee and cherry pie? Or are we heading somewhere darker than expected? With Syrah, it really, really depends. May you find something strange and lovely that leaves you speaking in reverse.
DOLCE VITE SYRAH CANTINE L'ARCO
---
28 Days Later -- Champagne/Franciacorta
With a happy end, you would think we'd recommend Champagne/Franciacorta for celebrating. But since the zombies are A.) exceptionally  fast and therefore, B.) extra scary, you are likely to need something light-in-alcohol and refreshing to keep you on your feet.
FRANCIACORTA EXTRABRUT CAMOSSI
---
It Follows -- Rosé
Much like the horror genre, you might have believed rosé was the same ol' schtick. Well, this movie sure showed you. So will the kinds of rosé coming out today.
FRANCIACORTA ROSÉ EXTRABRUT CAMOSSI
---
Psycho -- Pradikat Riesling
Initially, we believed Barolo.  Iconic, strong, using an agonizing wait till it reaches perfection. A pure emotional thriller. But a part of what makes Psycho this iconic movie is how it had been created. It was unpretentious, visceral, and satisfying, even though having a limited budget. Something strangely basic calls for sweet Riesling.
Altough, Mother always loved Barolo.
---
The Shining -- Cabernet Sauvignon
Do you have the slightest idea what a moral and ethical principle is? Do you? Cause we do. (Occasionally.) "Enjoy the classic movie: the wine isn't just bold and powerful, but age worthy as well!" So well said.
---